Home 1
[trx_sc_action type= »default » full_height= » » actions= »%5B%7B%22position%22%3A%22mc%22%2C%22height%22%3A%22305px%22%2C%22title%22%3A%22Best%20World%20Talents%22%2C%22subtitle%22%3A%22welcome%20to%20the%22%2C%22link%22%3A%22https%3A%2F%2Fwww.agence-mediane.com%22%2C%22link_text%22%3A%22more%22%2C%22color%22%3A%22%23ffffff%22%2C%22bg_image%22%3A%221166%22%7D%5D » slider= » » title_style= »default » link_style= »default » columns= »2″ class= »mask_empty »]
[trx_sc_action type= »default » full_height= » » actions= »%5B%7B%22position%22%3A%22mc%22%2C%22height%22%3A%22305px%22%2C%22title%22%3A%22Talent%22%2C%22subtitle%22%3A%22Celebrity%20%20%26%20%22%2C%22link%22%3A%22https%3A%2F%2Fwww.agence-mediane.com%22%2C%22link_text%22%3A%22Agency%22%2C%22bg_image%22%3A%22978%22%7D%5D » slider= » » title_style= »default » title_tag= »h3″ title_align= »center » link_style= »default » columns= »2″]
[trx_sc_content size= »none » number_position= »br » title_style= »default » link_style= »default » css= ».vc_custom_1525080992882{background-color: #191919 !important;} »][trx_sc_content_inner size= »1_1″ number_position= »br » title_style= »default » link_style= »default »]
[trx_sc_title title_style= »default » link_style= »default » title= »Welcome to Talent & Celebrity Agency » subtitle= »welcome »]
[/trx_sc_content_inner][/trx_sc_content]
[trx_sc_content size= »none » number_position= »br » title_style= »default » link_style= »default » class= »black_label »][trx_sc_content_inner size= »1_1″ number_position= »br » title_style= »default » link_style= »default »][trx_sc_promo title_style= »default » link_style= »default » image_position= »left » image_width= »49% » video_in_popup= » » size= »normal » full_height= » » text_paddings= »1″ image= »975″]
AGENCE MÉDIANE, communication, public relations and image management agency opens its TALENTS & MANNEQUINS department. We will be able to accompany you in the development of your career (image, advertising campaign, management of image rights contracts). 
Founded in 2013, the agency is a consulting and image, public relations firm. The agency has organized several fashion shoots, fashion shows, and create several magazines.
Join the agency as a MODEL – TALENT – AMBASSADOR – ACTOR and start now ! Submit your profile to talent@agence-mediane.com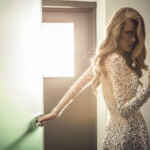 Meet the team (scouts, photographers, agents, art directors).
[trx_sc_button type= »default » new_window= » » icon_position= »left » hide_on_desktop= » » hide_on_notebook= » » hide_on_tablet= » » hide_on_mobile= » » link= »https://www.agence-mediane.com » title= »Our Agency »][/trx_sc_promo]
[/trx_sc_content_inner][/trx_sc_content]
[trx_sc_content size= »none » number_position= »br » title_style= »default » link_style= »default » css= ».vc_custom_1525080925035{background-color: #f2f2f2 !important;} »]
[trx_sc_content_inner size= »1_1″ number_position= »br » title_style= »default » link_style= »default »][trx_sc_title title_style= »default » link_style= »default » title= »Talent Agency » subtitle= »Models – Celebrities – Talents »]
[trx_widget_categories_list style= »1″ post_type= »cpt_portfolio » taxonomy= »cpt_portfolio_group » number= »4″ columns= »4″ show_posts= » » show_children= » »][/trx_sc_content_inner]
[/trx_sc_content]
[trx_sc_blogger type= »default » hide_excerpt= » » no_links= » » cat= »0″ orderby= »none » order= »asc » slider= » » title_style= »default » link_style= »default » columns= »1″ ids= »129″][trx_widget_recent_posts number= »3″ show_counters= » »]
[trx_sc_content size= »none » number_position= »br » title_style= »default » link_style= »default » css= ».vc_custom_1525069284262{background-color: #f2f2f2 !important;} »][trx_sc_content_inner size= »1_1″ number_position= »br » title_style= »default » link_style= »default »]
[/trx_sc_content_inner][/trx_sc_content]
[trx_sc_title title_style= »default » link_style= »default » title= »Models & Talents » subtitle= »Join us »]

[trx_sc_content size= »none » number_position= »br » title_style= »default » link_style= »default » css= ».vc_custom_1524822231405{background-color: #191919 !important;} »]
[trx_sc_title title_style= »default » title_align= »center » link_style= »default » title= »Meet the team » subtitle= »& Join us »]
[trx_sc_content_inner size= »1_1″ number_position= »br » title_style= »default » link_style= »default »][trx_sc_team type= »default » no_links= » » cat= »68″ orderby= »none » order= »asc » title_style= »default » link_style= »default »]
[/trx_sc_content_inner][/trx_sc_content]
[trx_sc_action type= »default » full_height= » » actions= »%5B%7B%22position%22%3A%22mc%22%2C%22height%22%3A%22305px%22%2C%22title%22%3A%22Join%20us%22%2C%22subtitle%22%3A%22Model%20%26%20Talent%20Agency%22%2C%22link%22%3A%22http%3A%2F%2Ftalentagency.agence-mediane.com%2Findex.php%2Fcontacts%2F%22%2C%22link_text%22%3A%22more%22%2C%22bg_image%22%3A%221160%22%7D%5D » slider= » » title_style= »default » link_style= »default » columns= »2″ class= »mask_empty »]
[trx_sc_action type= »default » full_height= » » actions= »%5B%7B%22position%22%3A%22mc%22%2C%22height%22%3A%22305px%22%2C%22title%22%3A%22Talent%20Agency%22%2C%22subtitle%22%3A%22You%20are%20unique%22%2C%22link%22%3A%22https%3A%2F%2Fwww.agence-mediane.com%22%2C%22link_text%22%3A%22more%22%2C%22bg_image%22%3A%221162%22%7D%5D » title_style= »default » link_style= »default » columns= »2″]
[trx_sc_content size= »none » number_position= »br » title_style= »default » link_style= »default » scheme= »dark » css= ».vc_custom_1524553023507{background-color: #191919 !important;} »]
[trx_sc_content_inner size= »1_1″ number_position= »br » title_style= »default » link_style= »default »][trx_sc_title title_style= »default » link_style= »default » title= »Contact info » subtitle= »contacts »]
[trx_sc_table title_style= »default » link_style= »default » class= »contacts »]
[/trx_sc_table]
[/trx_sc_content_inner]
[/trx_sc_content]
[trx_sc_action type= »default » full_height= » » actions= »%5B%7B%22position%22%3A%22mc%22%2C%22height%22%3A%22305px%22%2C%22title%22%3A%22OUR%20AGENCY%22%2C%22subtitle%22%3A%22PR%20%26%20IMAGE%22%2C%22link%22%3A%22https%3A%2F%2Fwww.agence-mediane.com%22%2C%22link_text%22%3A%22more%22%2C%22bg_image%22%3A%221172%22%7D%5D » slider= » » title_style= »default » link_style= »default » columns= »2″]
[trx_sc_action type= »default » full_height= » » actions= »%5B%7B%22position%22%3A%22mc%22%2C%22height%22%3A%22305px%22%2C%22title%22%3A%22OUR%20CLUB%20%22%2C%22subtitle%22%3A%22Business%20Club%22%2C%22link%22%3A%22https%3A%2F%2Fclubamilcar.fr%22%2C%22link_text%22%3A%22more%22%2C%22bg_image%22%3A%221114%22%7D%5D » slider= » » title_style= »default » link_style= »default » columns= »2″]
[trx_sc_content size= »none » paddings= »small » number_position= »br » title_style= »default » link_style= »default » css= ».vc_custom_1524563093665{background-color: #191919 !important;} »]
[/trx_sc_content]